A track record of success
An experienced and growing team of school improvement experts works every day with partner schools to support their development of the very best provision for pupils and students. With the Minster Learning Alliance and Maths Hub at the heart of the Trust, there is a long-standing heritage of successfully supporting and developing partner schools, always working in respectful partnership together to achieve sustainable improvement. For example:
Improving Ofsted rating to bring a primary school out of special measures.
Reviewing pupil premium provision to support more focused use of resources.
Deploying specialists to improve specific aspects of provision including in reading, Early Years, Christian Distinctiveness, secondary maths, music.
Leading the development of new teaching methods, for example, mastery in maths.
Developing bespoke support for schools relating to leadership and pedagogical improvement.
Enabling leaders to apply their skills and realise sustained school improvement, through the provision of nationally accredited leadership programmes.
Shaping administrative and business systems with partner schools to improve efficiency.
School improvement services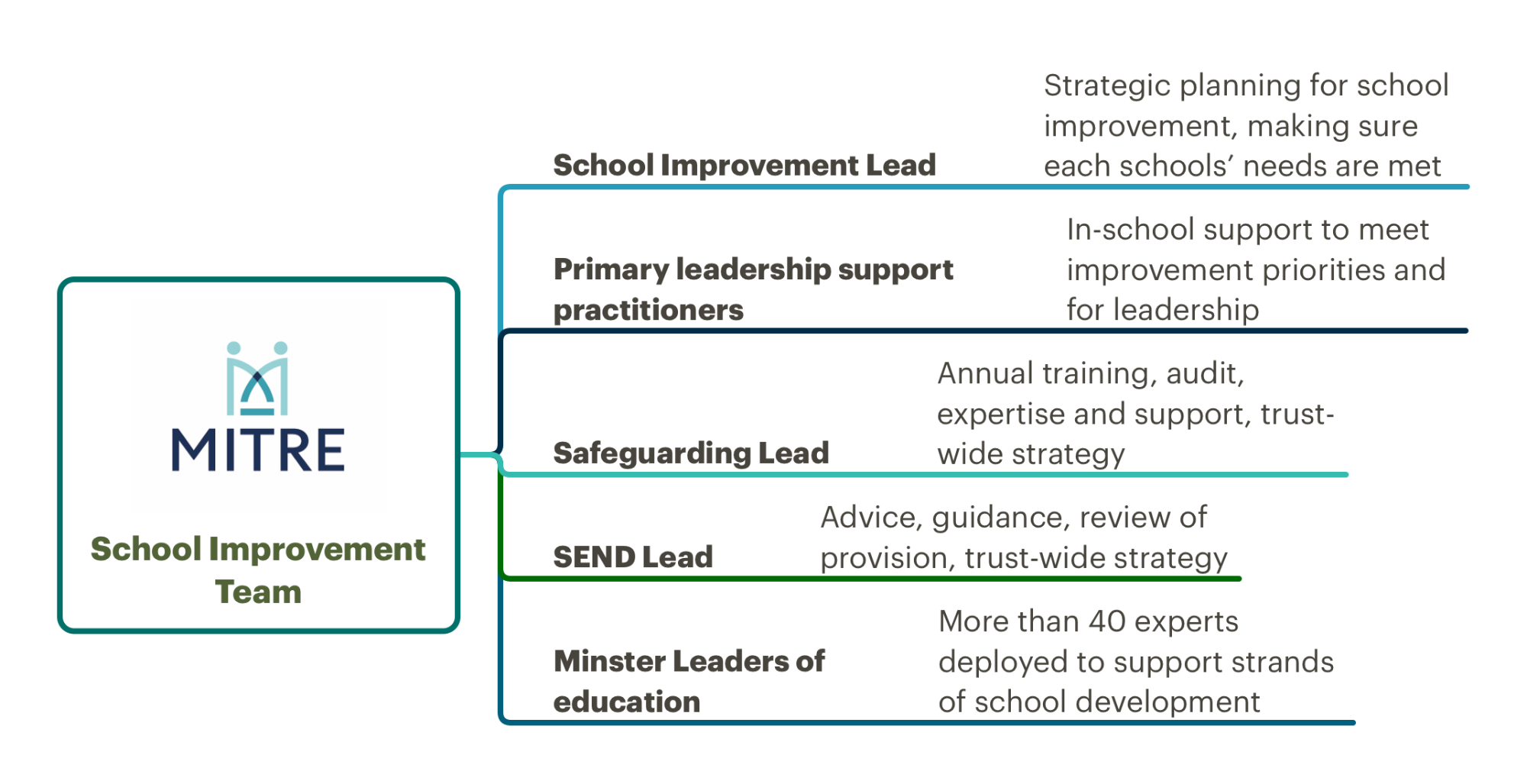 Every year our schools benefit from a rich calendar of school improvement activity.
Professional learning programmes for staff based on identified need
Bespoke deployed school support
Fortnightly partnership meetings
Senior leaders strategy group
Themed networks
Annual review
MITRE school improvement cycle
Annual MITRE professional learning day
Business services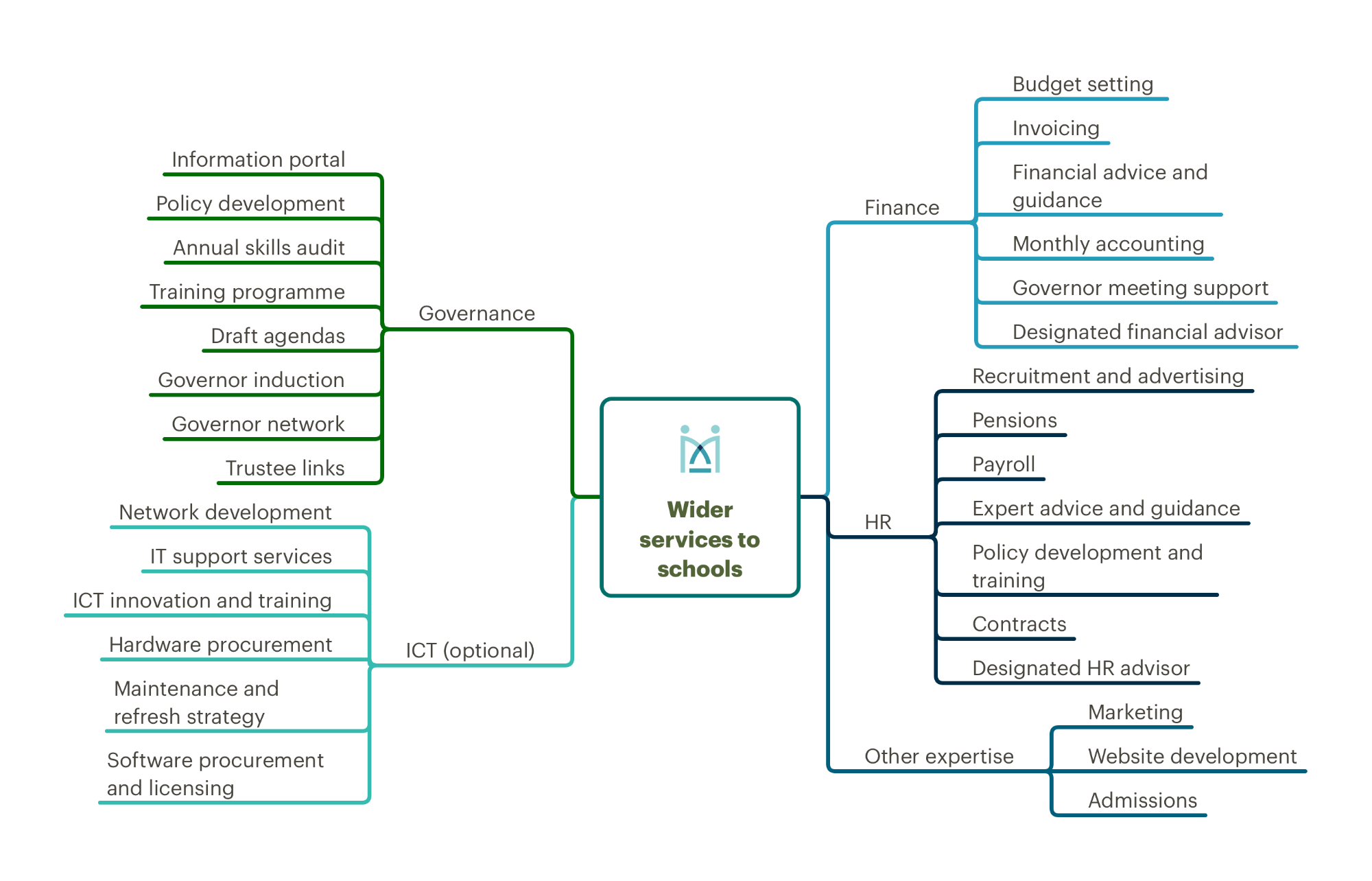 ---
An expert team of highly qualified professionals work closely with partner schools. Each school works with a specific HR and finance professional with regular support and work together to manage business functions and free up school leaders to focus on the quality of education for pupils.
Leadership and Governance support
Leadership Team
Senior leaders in school are supported with advice and guidance from the Chief Executive Officer and the Chief Operating Officer. This includes advice and support with regard to admissions, HR, recruitment, improvement planning, marketing, policy development and negotiation.
All Head Teachers are members of the strategic Head Teacher group.
Governors
MITRE has adopted a local governing body model, with each school's LGB focusing on the very best provision in their school. Policy development and negotiation, compliance advice, governor training and learning resources are all supported centrally by MITRE, along with a lead governor network. Where schools are in need of more extensive support MITRE will appoint governors to sit on a local governing body.