Member Schools
The following schools have made an application to convert to become an Academy and join the Minster Trust for Education. Click on the logos to visit individual school websites.
---
An outstanding secondary school with approximately 1600 students on role. The Minster School is a National Teaching School with an alliance of more than 70 member schools including primary, secondary and special schools. It is also designated as a National Support School and has a track record of success working with others to support rapid and sustained improvement. The Minster School is a Church of England and Cathedral School and includes a Junior School for talented musicians and cathedral choristers. It also has a large and highly successful 6th form of up to 400 students.
Joined MITRE on 1st December 2018
---
Holy Trinity School is an outstanding and unique small infant school with up to 75 children. Staff, pupils and families develop a spirit of togetherness that is built on a warm, caring ethos and Christian values.
Housed in beautiful Victorian buildings and closely linked with the neighbouring Holy Trinity Church, the school's philosophy is to care for and educate each child as an individual, building upon their strengths and talents and giving extra support where necessary.
Expected to join MITRE in Autumn 2019.
---
Farnsfield St Michael's is a good school with an outstanding SIAMS (Church School) rating. A school which believes that the 'Learning Journey starts here ...', the ethos of the School is one of support, nurture and challenge and is underpinned by a set of values chosen by the children that apply to staff and pupils alike. All members of the school (pupils, staff, parents/carers, governors and visitors) feel valued and achieve excellence through an excellent education rooted in the Christian tradition of the Church of England. The school is fully inclusive and welcoming of different viewpoints of faith.
Joined MITRE on 1st May 2019.
---
Situated in Southwell, Lowe's Wong Infant School is an outstanding provider of a safe, caring and happy school community where everyone is valued. The school offers high quality education and a stimulating learning atmosphere in order to develop positive attitudes, respect for others and the opportunity for high achievement.
Partnership working sits at the heart of the school, with extensive engagement in the Minster Teaching School Alliance.
Expected to join MITRE in Autumn 2019.
---
Bleasby C of E Primary School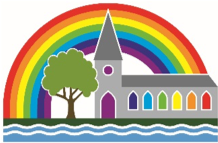 Bleasby School is situated in a small Nottinghamshire village and enjoys an enviable reputation. The school prides itself on a caring family ethos in which the Christian values of love, respect, honesty and kindness are at the heart of the school community.
A fun and varied curriculum encourages all children to have a passion for learning, with the school at the heart of the local community; meeting the diverse needs of all learners.
Joined MITRE on 1st July 2019.
---
Halam Primary School is situated in a small rural village and provides a personal education experience in a small school setting. The school is rated good by Ofsted.
The vision at Halam Primary is to create a school where everyone is motivated to achieve their full potential within a Christian and caring environment. The whole school community takes care of work, friends, each other, subscribing to a set of 5 Christian values: Integrity; Perseverance; Aspiration; Kindness; Care.
Expected to join MITRE in Autumn 2019.